Harrisburg/Hershey Attractions
Whether you're looking to entertain the kids, learn about the region's history, experience the area's finest dining, or looking for a night out on the town with your friends, Hershey Harrisburg has everything you will need to make that possible.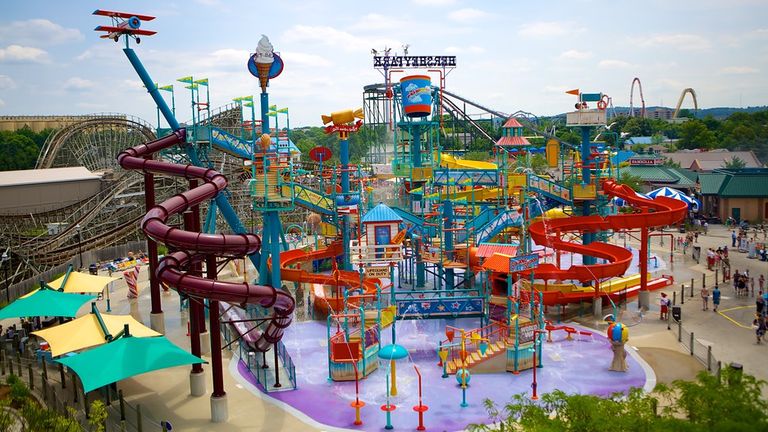 Hershey Park
Hersheypark® was originally created by Milton S. Hershey as leisure grounds for employees of Hershey's Chocolate Factory. Today, our family theme park welcomes guests from around the world to experience Hersheypark HappySM all year long!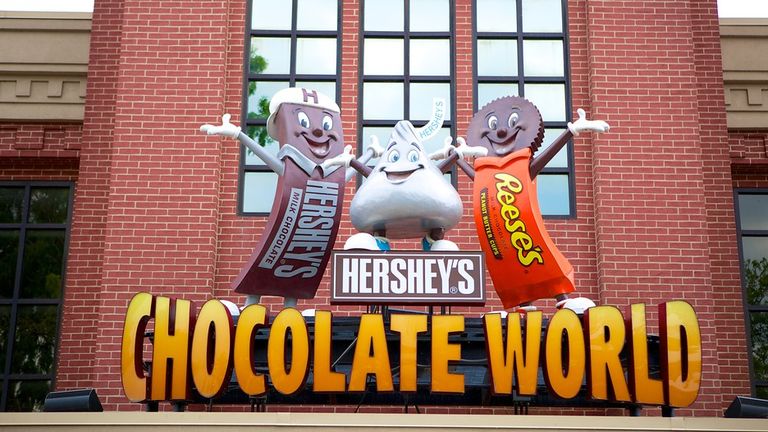 Hershey's Chocolate World
Discover all things chocolatey and fun at Hershey's Chocolate World Attraction! Embark on a journey to learn and see how chocolate is made on a free tour ride, share and savor delicious Hershey's-inspired drinks and treats, shop for one-of-a-kind souvenirs and gifts, and have a chocolate-inspired adventure to remember!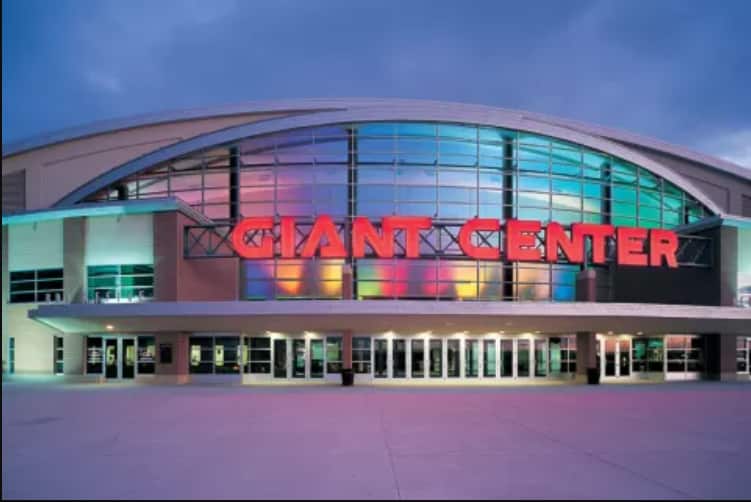 GIANT Center
Giant CenterSM hosts an impressive line-up of star-studded performances including concerts, professional ice shows, and family events. It also serves as home to the Hershey Bears® Hockey Club and various PIAA high school state championship events.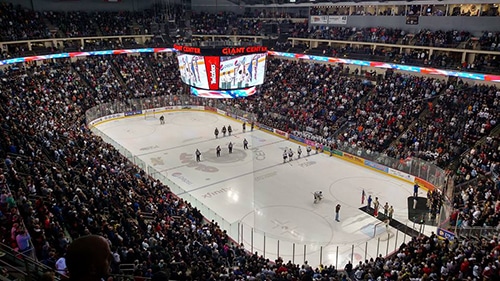 Hershey Bears Ice Hockey
The Hershey Bears are an American professional ice hockey team based in Hershey, Pennsylvania. The current Bears club has played in the American HockeyLeague since the 1938–39 season making it the longest continuously operating member club of the league still playing in its original city.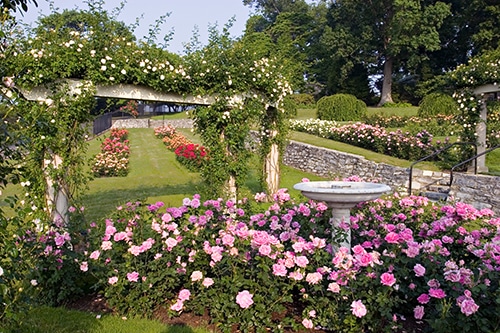 Hershey Gardens
Hershey Gardens opened in 1937 with Milton Hershey's request to "create a nice garden of roses." More than 75 years later, the small rose garden has blossomed into 23 acres of botanical beauty providing visitors with unique experiences and enriching opportunities. Overlooking the town of Hershey, Hershey Gardens features a breathtaking assortment of flowers and shrubs, a stately collection of rare, signature trees, and various programs designed to delight visitors of all ages.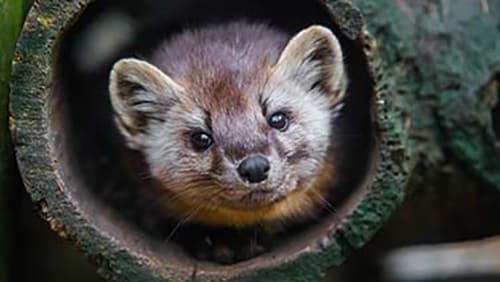 ZooAmerica
For the past 40 years, ZooAmerica® North American Wildlife Park has been a home for more than 200 animals native to the continent of North America. We are located on 11 acres of landscape featuring native plants and landscaping in Hershey, PA – situated in-between the thrills of Hersheypark® and the chocolate-making business of The Hershey Company. Visit us for an adventure into the wild of North America today!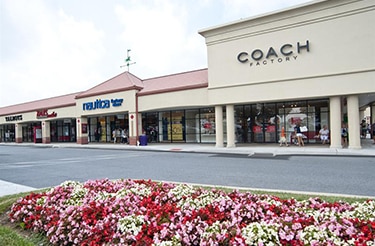 Tanger Outlets - Hershey
At Tanger, we're committed to bringing you the ultimate shopping experience. For us, that means guiding you towards the best deals at your favorite designer and brand-name stores. And, thanks to our partnerships with leading fashion industry experts, we can bring you up-to-date fashion reporting on the latest trends. Explore our website to plan your next shopping trip and be sure to download valuable coupons to save even more.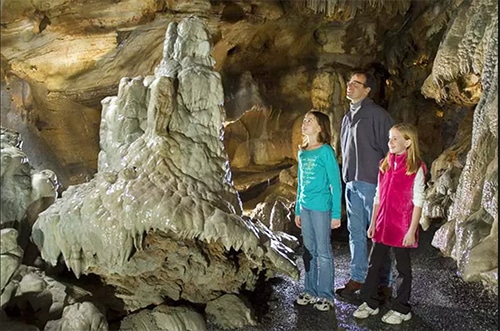 Indian Echo Caverns
Making magical memories. Create your own fantastic journey of geological wonders that will take your breath away! Echo Dell, Indian Echo Caverns, is one of the most visited attractions in the eastern United States!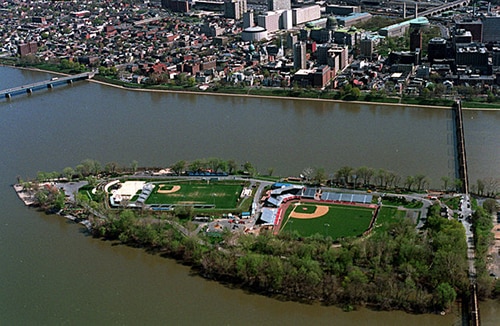 City Island
This 63-acre recreational jewel of the Susquehanna River is a wonderful place to relax and play while visiting Pennsylvania's state capital, Harrisburg. Catch a baseball game with the Harrisburg Senators at Metro Bank Park. Cruise the water on the Pride of Susquehanna Riverboat. Take a ride on a steam train or horse-drawn carriage. Enjoy miniature golf, arcade games, batting cages, or the beach and beach house. City Island visitors can check out the historic replica of the John Harris Trading Post near the marina and take their children to Harbortown Playground. Also featured are Sand Volleyball Courts, an Outdoor Fitness Area and Skyline Picnic Pavilion. Observation areas and pavilions north of RiverSide Village Park offer a panoramic view of the River and Harrisburg's skyline.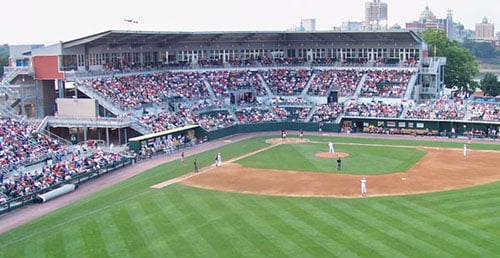 Harrisburg Senators Baseball
The Harrisburg Senators are a Minor League Baseball team of the Eastern League and the Double-A affiliate of the Washington Nationals. They are located in Harrisburg, Pennsylvania, and play their home games at FNB Field, located on City Island in Harrisburg, which opened in 1987 and has a seating capacity of 6,187 people.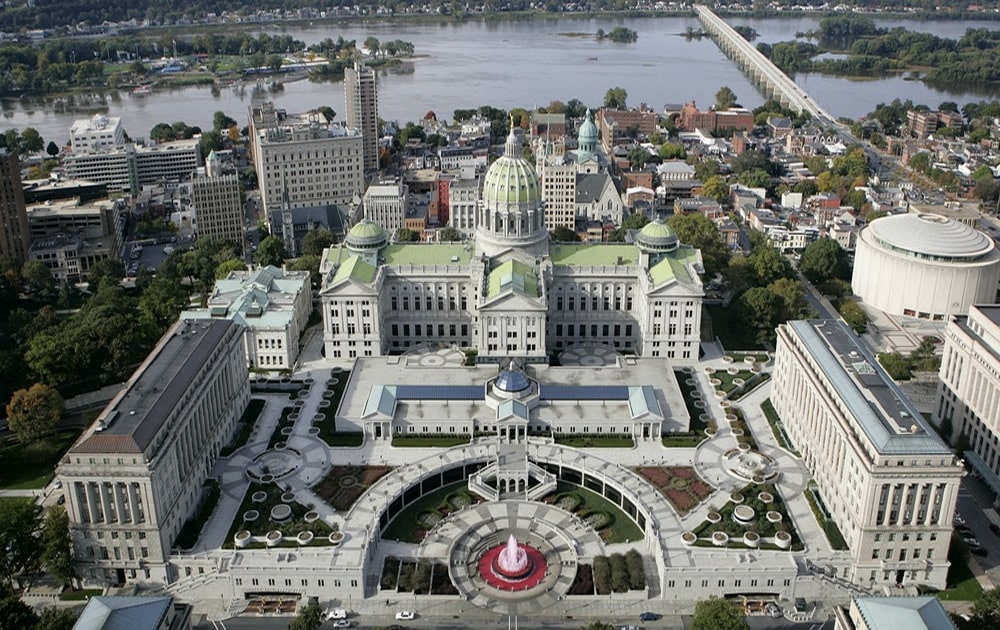 PA State Capitol Building
Pennsylvania's State Capitol, proclaimed as one of the most beautiful in the nation, is a priceless architectural and artistic treasure, a majestic symbol of history and power, and an icon of democracy and freedom. Pennsylvania's Capitol is, first and foremost, a public building belonging to the citizens of the Commonwealth. It is also a priceless architectural and artistic treasure, a majestic symbol of history and power, and an icon of democracy and freedom.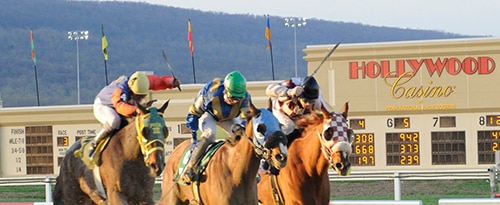 Hollywood Casino
Hollywood Casino at Penn National Race Course is your destination for world-class casino gaming and entertainment! Play over 2,450 slot machines and over 56 action-packed table games. A variety of dining options with quick snacks to gourmet meals offers something for everyone. Don't miss the thrill of live and simulcast thoroughbred horse racing year-round. Hollywood Casino is 15 minutes northeast of Harrisburg and 10 minutes north of Hershey off exit 80 on Interstate 81.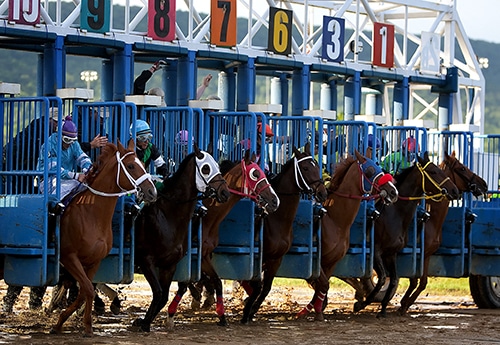 Penn National Race Course
Catch the excitement of live horse racing over our one-mile main track Wednesday through Saturday. Post time is 6PM on race days. Enjoy simulcasting from across around the world seven days a week.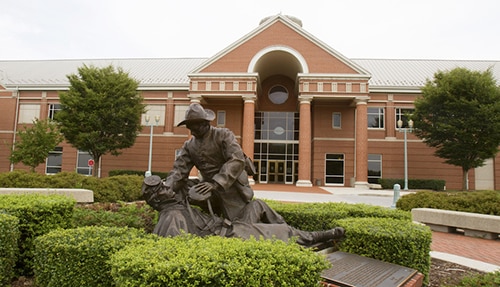 National Civil War Museum
The only museum in The United States that portrays the entire story of the American Civil War. History is preserved in equally balanced presentations that are humanistic in nature without bias to Union or Confederate causes.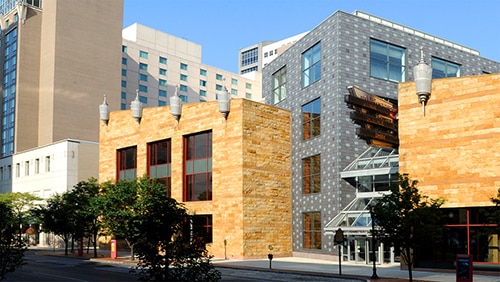 Whitaker Center
Whitaker Center located in Harrisburg, PA offers live music, concerts, theater performances, movies, science exhibitions, and activities for children. In addition to being home to a captivating blend of arts, science and entertainment activities, the Whitaker Center building is one of downtown Harrisburg's most unique and exciting architectural treasures. Below are some interesting facts about the building itself.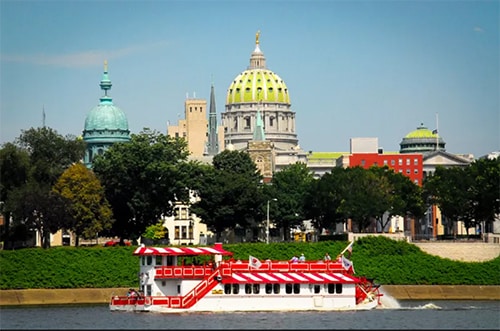 Pride of the Susquehanna
The Pride of the Susquehanna Riverboat is an authentic stern-driven paddle wheel riverboat built 30 years ago as a community service project by the Harrisburg Area Riverboat Society for the benefit of and visitors to the Harrisburg, Pennsylvania area.
The Harrisburg Area Riverboat Society is a 501-c-3 non-profit public service organization headed by a Board of community leaders.  The purpose of our organization includes increased tourism, economic development, and enhanced education regarding the history and ecology of the Susquehanna River and our region.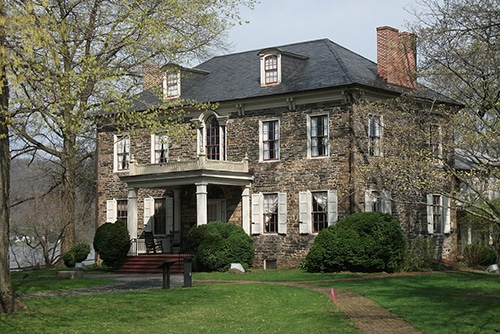 Fort Hunter Mansion
Built on a bluff overlooking the Susquehanna River, Fort Hunter Mansion and Park has served as a war fort, a hub for frontier commerce, and an exclusive private estate. Now preserved and open to the public, Fort Hunter Mansion and Park invites you to explore Pennsylvania's rich history.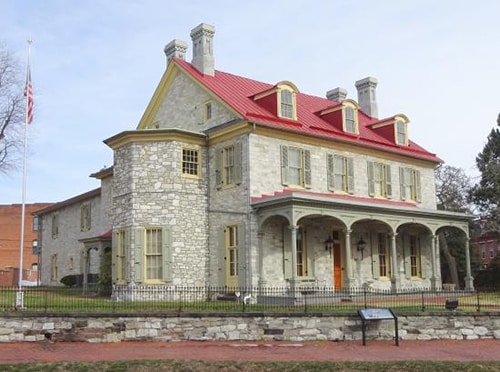 John Harris & Simon Cameron Mansion
The history of the John Harris-Simon Cameron Mansion is one of change in both its architecture and ownership. The Mansion has undergone numerous additions and significant renovations since it was first constructed in 1766. It has had no fewer than eight owners before the Society first called it home in 1941. In 1976 the Mansion was designated a National Historic Landmark. In 2016, the 250th anniversary of the house, a significant and award-winning restoration took place, thanks to financial aid from government and private agencies, institutions, and individuals and to many in-kind goods and services. All of the work was done by the finest craftsmen in the area. This work continues into the future as rooms are re-decorated and furnished with objects from the Society's substantial holdings.
Great Choices Lead to Great Experiences.